Apparently there was a bug in the script that announces time in 24 hr mode that had been lurking around for quite some time. The folks at HamVoIP jumped on the fix as soon as they became aware of it. The update is now available. This is a minor fix and has not security implications.
You can get the update by tapping on the "Asterisk 1.4.23 …" row in the Versions section of Node Details.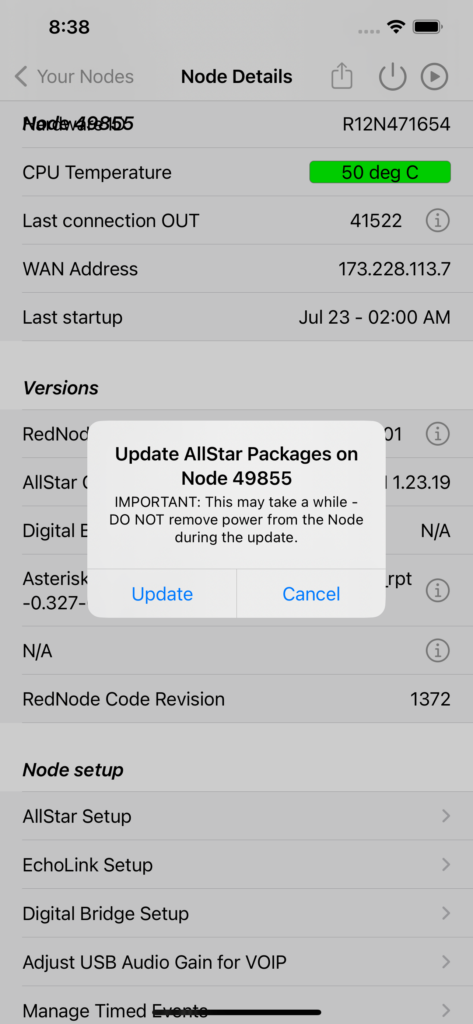 Be patient and wait for your node to reboot after the update. Do not interrupt power during the update. The version # in that "Asterisk …" row will not change.
73 … Gerry.