The ClearNode software is now available as a subscription for your SHARI device. Ham Radio Projects provide an excellent range of AllStar hardware solutions based on the Raspberry Pi. Purchase a software subscription from Node-Ventures and we will provide a link for you to download the base image which you must burn to your own SD Card (8 GB or larger). We will then customize the image online according to your preferred configuration. You will need to plug your SHARI into your internet router using an ethernet cable for it's initial internet connection.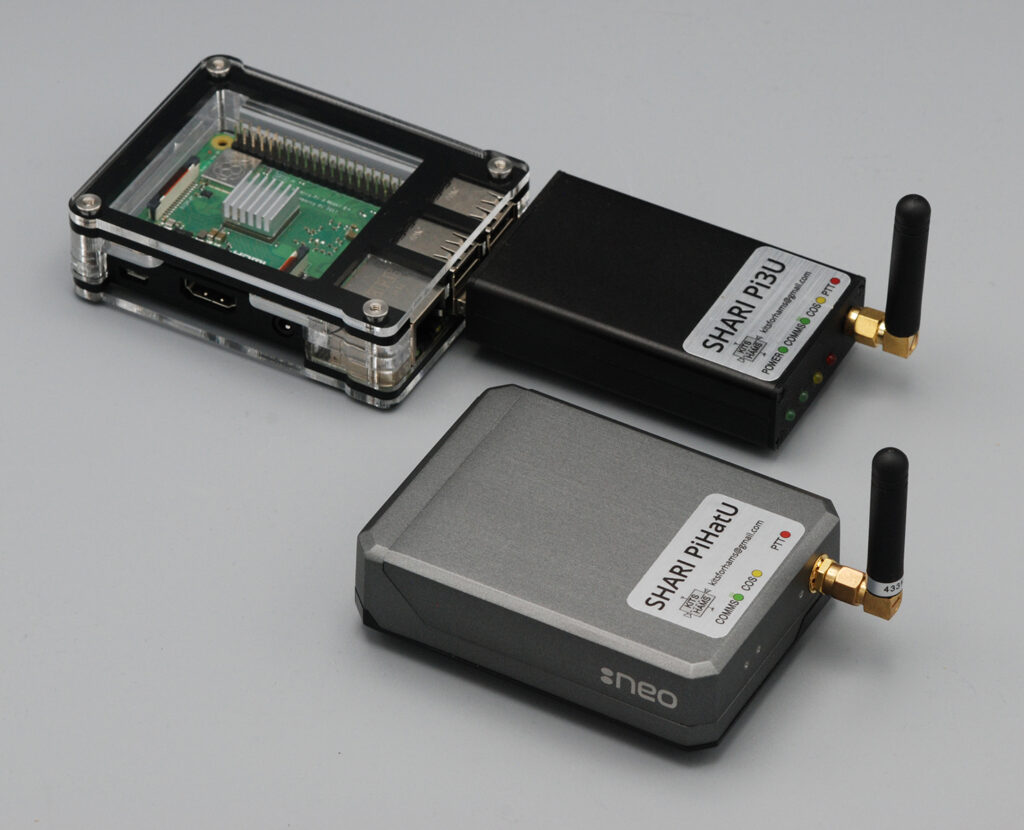 Our software supports the SHARI Pi3U/V, Pi4U/V and the SHARI PiHatU/V. Similar to the software on our own ClearNode products, this installation uses and extends the popular HamVoIP.org AllStar distribution. Our software includes the same support for AllStar, EchoLink – and – DMR, P25, YSF, FCS & NXDN via the DVSwitch software. Control and configure your SHARI devices alongside your ClearNodes if you own both. No ClearNode ? … no problem, your SHARI can be operated independently with the Apple iOS or Android ClearNode mobile app (available free in the Apple App Store or the Google Play Store).
The SHARI devices do not have the WiFiByLight hardware, so that feature is not available for these units.
Subscription bills Monthly at USD 8.50